ESL Classes
Monday & Wednesday 11:00am-12:30pm (beginning level)
Tuesday & Thursday 10:00-11:30am (intermediate level)
Or register in-person at CMC anytime before, during, or after class.
Free English as a Second Language (ESL) classes for beginner through advanced learners. Classes take place at the CMC's main location at 1862 Beld St unless otherwise noted. Classes are all taught by experienced volunteer instructors. To participate, students may come during any weekday class period to register and take an assessment so they may be placed in the appropriate class. Child care is provided while parents or caretakers attend class. For more information, call us at 608-441-0117.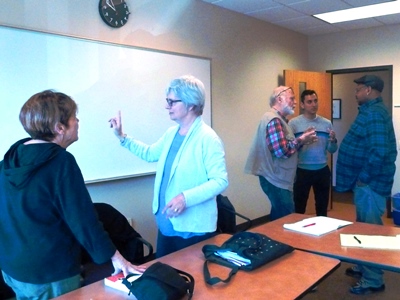 Spanish as a Second Language Class
Saturday
Spanish class is currently on hiatus; we will let you know here when classes return!
Weekly class teaching beginning to intermediate Spanish to English-speakers. No pre-registration is required, and drop-ins are welcome. New students are accepted on an ongoing basis. Contact Lilliam for more information: 608-441-3257.