The foodservice job training is postponed due to the pandemic. Click here for a list of current programs.
Culinary Creations Catering
Job Training Social Enterprise
Contact Brianna Probst by phone (608-441-0117) or through the staff contact form for more information.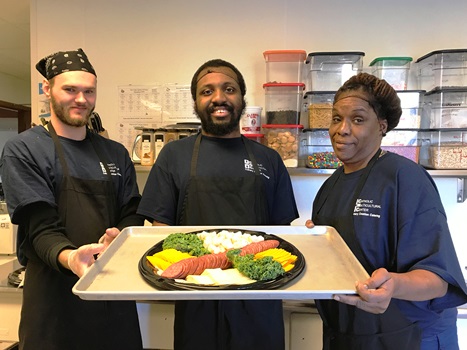 Through the Culinary Creations Catering social enterprise, the CMC offers foodservice training and professional development to open the door to new career opportunities to participating individuals. The program is intended for individuals facing barriers to employment who are interested in working in the culinary field. Participants work as paid employees for the catering enterprise, developing hands-on experience working in a commercial kitchen and learning the basics of operating and managing a business. Employees receive on-the-job training in food preparation and food safety along with a classroom-style component to work towards earning a nationally-recognized food safety certification. The goal is that through their time at the enterprise, employees will have gained the skills, work history, and confidence needed to present themselves to an employer as a capable candidate.
Interested individuals can apply for admission into the paid training program at any time and will be contacted when openings are available. The application process involves a paper application, interview, and background check, (previous convictions do not necessarily preclude admission).
Applicants first participate in the Delta Session course to improve interpersonal skills and earn food safety certification. Upon completing the Delta Session individuals may then interview for a paid part-time position at the catering enterprise for 8-12 weeks. After graduation from the culinary training, graduates are eligible for up to 90 days of support in securing employment with one of CMC's food service employer partners.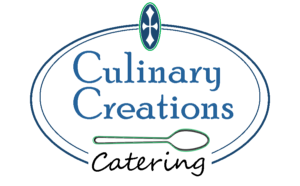 Let us cater your next event!
Catering Information and Ordering
Culinary Creations Catering is happy to provide your catering needs for any community event, business meeting, church function, or other gathering!