Donate / Donar

Radiothon
Friday, December 14th, 2018
12:00 to 7:00pm

Mass in Spanish at 12:00pm followed by:
1:30 DJ Elo
2:00 to 5:00 Face painting by MetamorFaces
3:00 John Leonard (vocalist/guitarist)
3:30 Professional dance troupe (Peruvian Folk Dance)
4:00 Hector Ruvalcaba (vocalist/guitarist)
5:00 Ballet Folklórico de Carlos y Sonia Avila (Mexican Folk Dance and Aztec Dance)
6:00 DJ Elo
1:30 to 7:00 Delicious food

Thank you to everyone who participated in Radiothon 2018! Together we raised over $13,000 for the programs the CMC offers like food pantry, immigration legal services, ESL classes, a daily free meal, and much more. We are truly grateful for everyone who showed their support of the CMC through this event. Thanks to you, we are able to do so much for our brothers and sisters in need. For pictures and Radiothon event updates, check out our CMC Facebook Page!
Donations of any amount are welcome and can be done in person, right here by clicking the green donate button above, or by phone at 608-661-3512.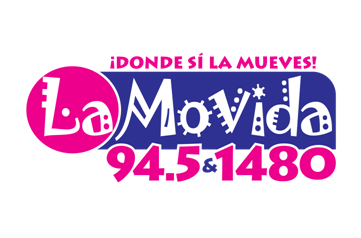 Thank you event sponsors!

Other Sponsors:
Familia Dental
Food and Prize Donors:
Santa María Grocery
Don Beto Groceries
Francisco's Cantina
Carnitas Don Carlos
Habaneros Mexican Grill
La Taguara
Blue Plate Catering
Quivey's Grove