Radiothon
Fundraiser and Community Celebration
Friday, December 13th, 2019
12:00 to 7:00pm

Donate / Donar


Thank you for your support of the CMC's Radiothon fundraiser and community celebration with La Movida Spanish Radio! Business sponsors and community donors raised over $15,000 to support social services at the CMC! This funding will provide low-cost immigration legal services to clients who cannot afford a private attorney, provide meals through the daily free meal program, allow staff to offer bilingual employment search assistance to people in need of a job, and so much more. We are truly grateful for the community's support of our work, and we look forward to seeing you next December for Radiothon 2020!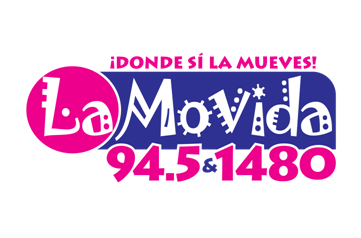 Thank you event sponsors!

Mass in Spanish at 12:00pm followed by:
DJ music 1:30 to 4:00; Dance Party 6:45pm
Live Instrumental Music 3:45 to 4:30pm
Angela Puerta (singer/musician) 5:00 to 5:30pm
Ballet Folklórico de Carlos y Sonia Avila (Mexican Folk Dance and Aztec Dance) 5:30 to 6:15pm
Claire Noel (singer/musician)6:15 to 6:45pm
1:30 to 7:00 Delicious food
Plus Face painting by:

Join us for the annual Radiothon fundraiser and community celebration with La Movida Spanish Radio! Gather with other members of the community to show your support for the CMC and enjoy the festivities. This year, the Radiothon will celebrate the CMC's 10 year anniversary under Our Lady Queen of Peace Parish and all that has been accomplished during that time. All are welcome.
Don't miss event announcements and updates! Check out our CMC Facebook Page and keep checking back here!
Donations of any amount are welcome and can be done in person, by clicking the green donate button above, or by phone at 608-661-3512.
Other Sponsors:
El Poblano
Nakoma Dental
Econoprint
Food and Prize Donors:
La Michoacana
Santa María Grocery
Pan y Pan Bakery
A La Brasa
Carnitas Don Carlos
Habaneros
El Sabor de Puebla
Blue Plate Catering
Quivey's Grove