Your support truly makes a difference to the CMC and to the families and individuals who seek assistance here. Thank you!
Donate Online
CMC is a 501(c)3 non-profit organization. Your donation is tax deductible as allowed by law.
Donate by Mail
Make all checks payable to "Catholic Multicultural Center" and mail to:
Catholic Multicultural Center
C/O Our Lady Queen Of Peace Parish
401 South Owen Drive
Madison, WI 53711-1544
Other Ways to Give
To learn more about financially supporting the CMC via the gift of stocks, contributions from your IRA, or planned giving, click here.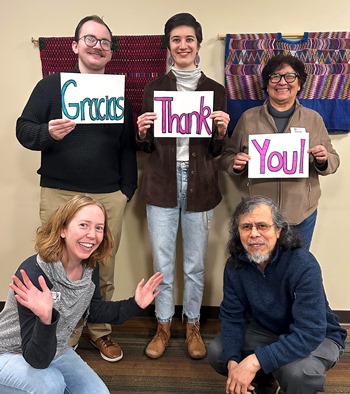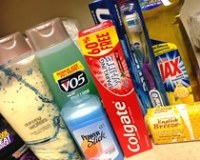 Personal essential items
Standard sizes only (not jumbo or travel size):
Shampoo
Bar soap
Men's and women's deodorant
Dish soap
Toilet paper
Men's razors
Food for the pantry
We accept most non-perishable food items such as:
Dry beans
Canned fruit and vegetables
Canned salmon/fish
Ramen noodles
Call 608-441-3249 for more information.
Donation Drop-off Hours
Monday
9:00am to 5:00pm
Tuesday
9:00am to 1:00pm
Wednesday – Friday
9:00am to 5:00pm
Contact us if you are unable to drop-off a donation during these times.
If you would like to donate something not on these lists, please contact us with any questions. Due to lack of space, we are not able to accept any clothing, furniture, electronics, or other items. We appreciate you thinking of those in need and encourage you to donate these types of items to St. Vincent dePaul. The CMC is able to provide clothing and household items to our guests by referring them to St. Vincent de Paul's to receive a free store voucher.