Immigration Office Hours
Monday to Friday: 9:00 am to 5:00 pm**
**by appointment only; in-person or virtual options available.
"I was a stranger and you welcomed me" (Matthew 25:35)
The mission of the Catholic Multicultural Center Immigration Legal Services Program is to provide affordable immigration legal services to low/no income immigrants and refugees who are unable to afford the fees of a private attorney. The CMC also provides community educational sessions on immigration issues. The CMC Immigration Legal Services Program is a proud member of CLINIC – Catholic Legal Immigration Network, Inc.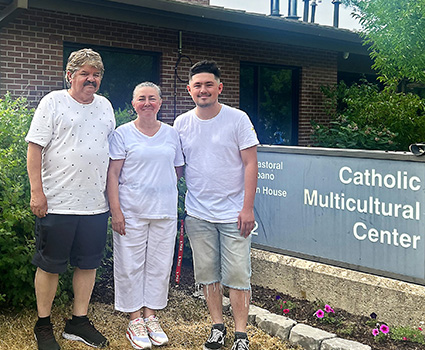 CMC provides the following immigration legal services:
– Family/Asylee/Refugee Visa Petitions
– Family-Based Adjustment of Status Applications
– Naturalization/Citizenship Applications
– Consular Visa Processing
– Applications for Deferred Action for Childhood Arrivals (DACA)
– Document renewals and replacements
– Permanent resident applications (green cards) for refugees and asylees
– Representation of survivors of domestic violence (VAWA-based applications)
– Representation of victims of violent crimes (U Visa Applications)
– Travel Documents
– Community outreach and education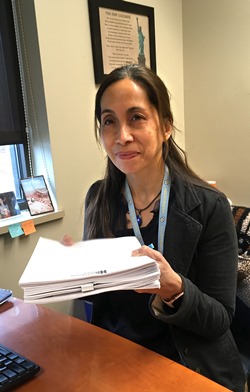 For New Clients:
To inquire or to make an appointment please call: 608-441-0114 ; OR
For Current Clients:
If you have a question, concern, or would like to provide information for your case, please send us an email using the link above or call the Immigration Services Assistant at 608-441-0114 to leave a message. Make sure to include your name, phone number, and your legal question or concern. Your inquiry will be returned within two business days.
If you are a current client, you can access your file by clicking the link below using the instructions provided by CMC staff.
Carmel Capati, Managing Attorney (English, Spanish)
Jimmy Morrissey, Immigration Attorney (English, Spanish)
Colleen Sheehy, DOJ Accredited Representative (English, Spanish, French)
Isis Anteliz, Immigration Program Assistant (English, Spanish)